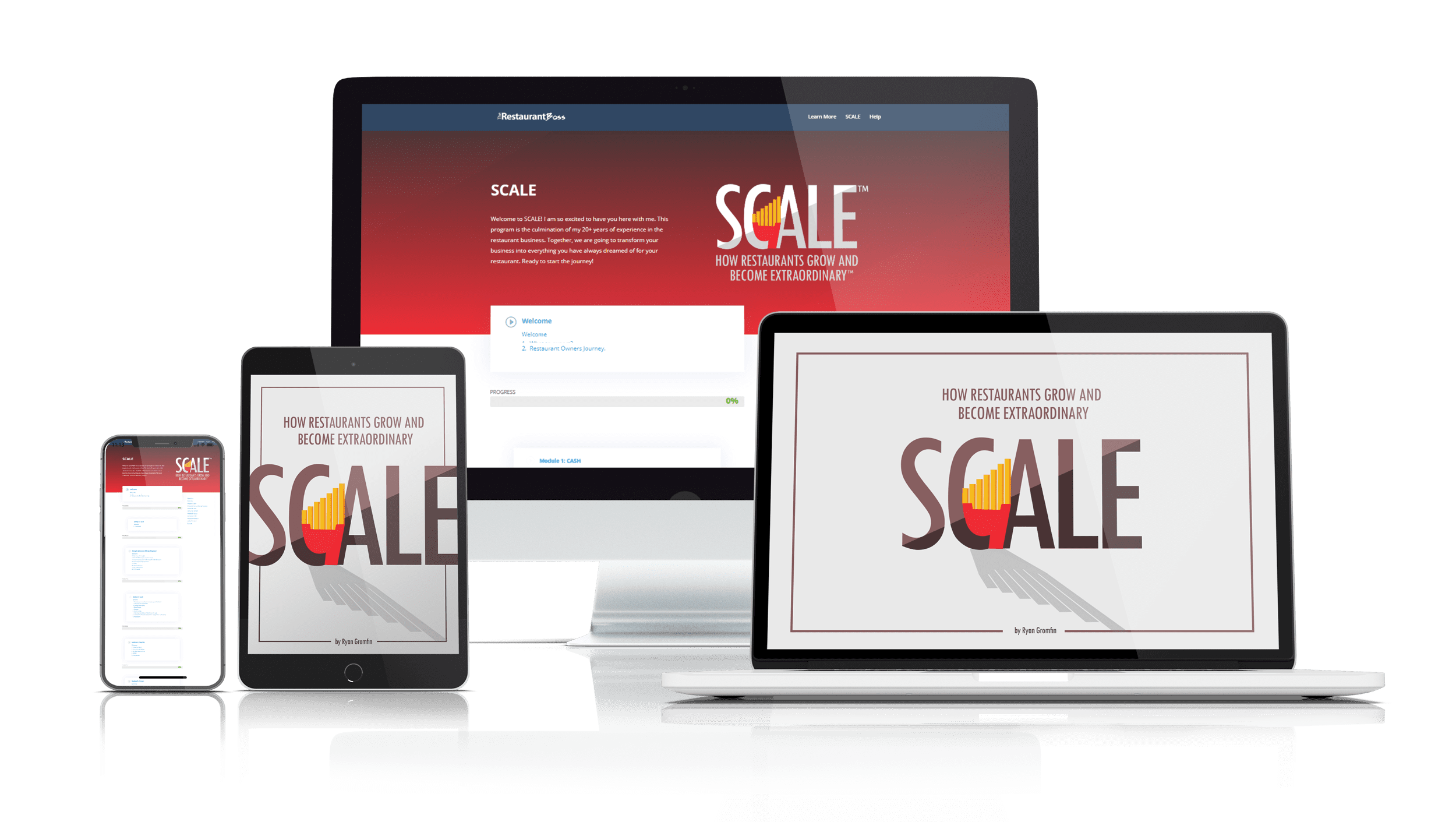 SCALE is the culmination of my 20+ years of experience in the restaurant business. Together, we are going to transform your business into everything you have always dreamed of for your restaurant. Get ready to start the journey!
Course Details
Course Fee: $597
Level: From Beginner to Advanced
Setting: Online
Content Length: 15+ hours
Completion Time: Unlimited
Case Study Details
This case study is designed to give you additional access to Ryan over the course of 6 months using his SCALE course and clickBACON software.  If you put in the work and achieve the desierable results, then we will send a film crew out to document your success for use in our marketing and create a film you can use in your marketing.
What You'll Get
SCALE Online Course
clickBACON 6 months at no charge
4) 30 minute coaching sessions
You May Also Receive the Following
A 2-3 Minute video for use in your restaurant for marketing in exchange for a 2-3 minute testimonial video we can use in our marketing.  This is at the sole discresion of Ryan based on the results you achieve.
"First Year our growth was 10%, next year 20% on top of that and the year after another 20% more.This year is up another 12%. All thanks to Ryan and the SCALE system."
Alex Alb, Partner – Gabriels Fountain
"Once we started using SCALE, we had operations and procedures in place. Everybody is now accountable for their work, its black and white. I was able to take a month off for my wedding and honeymoon, everything ran as usual. That is unheard off in this business."
Darryl Dueltgen, Owner – Pizza Love
"Our sales grew 20% with SCALE, but our operations have been simplified too. Employees love it, they see what they need to do and they do it. Retention of employees has increased and so has the quality of our employees. This system makes me that much more excited to open up more locations."
Gianluca Fernicola, Owner – Parsippany's Best Pizza