Create Your SCALE Testimonial Video In a Few Easy Steps
And Get Entered to Win a Strategy Session with Me!
WHAT YOU GET FOR HAVING
5 MINUTES OF FUN!
Seriously, folks! For spending 5 to 10 minutes max creating a video for me, you not only get our undying gratitude, BUT you will be entered to win a one-on-one 30-minute strategy session with Ryan Gromfin, creator of SCALE.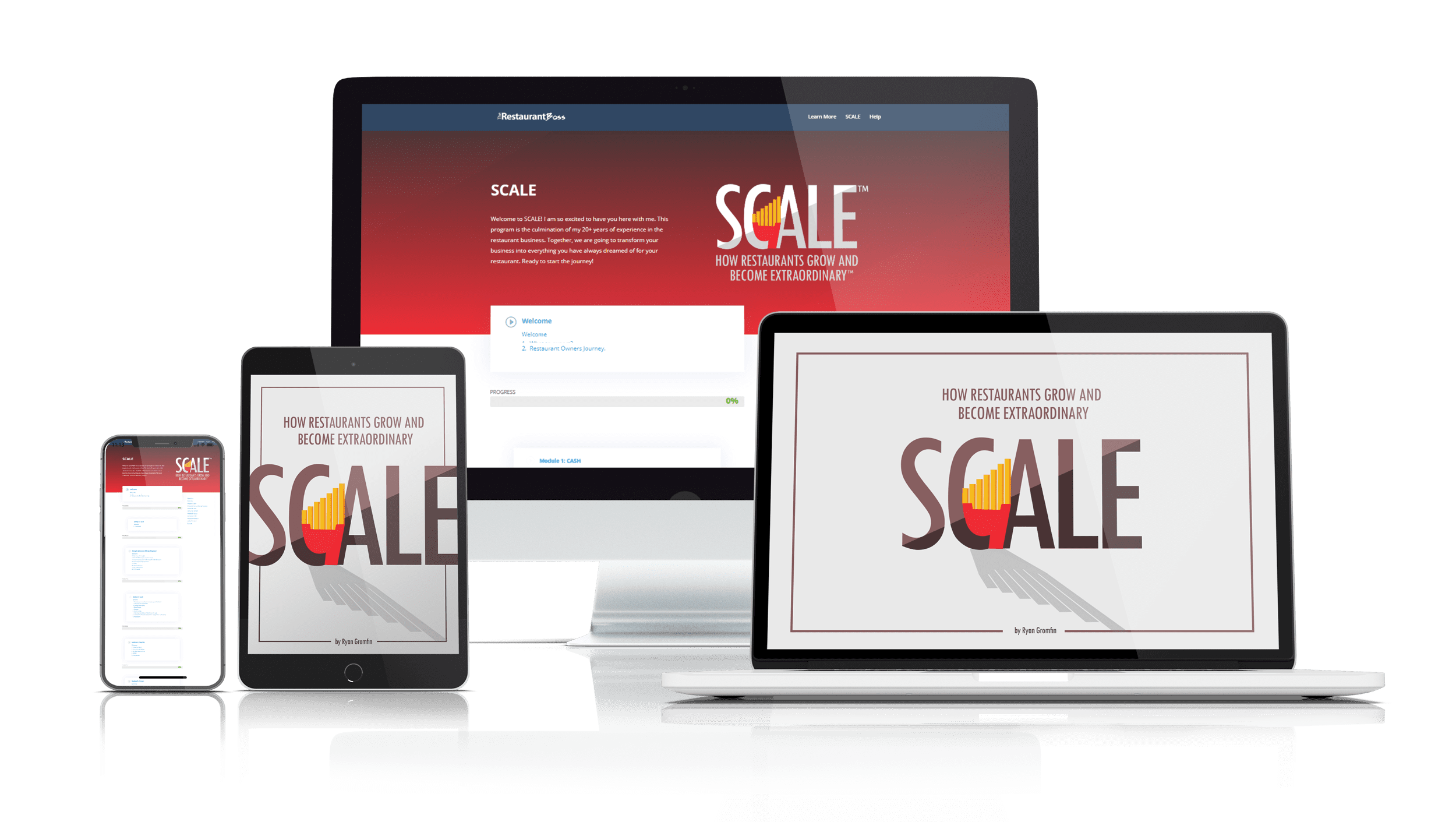 Recording Instructions
1. Using your cell phone, create a short video answering the questions below.
2. Make sure that you hold your camera in landscape mode, your face can be clearly seen, and you are in a quiet location.
3. Don't worry about starting over or editing any mistakes. Just keep going and we will make the edits for you.
4. Email your video to support@therestaurantboss.com.
5. Please include your full name, restaurant name, and website if you have one in the email.
Trigger Questions to Ask Yourself While Recording
1. Before I decided to try SCALE, my business was….. (tell us what your business was like before using SCALE)
2. My biggest business challenge is….
3. SCALE has helped me and my business…. (how has scale help your business)
4. I almost didn't buy SCALE because …. (tell us the one thing that almost kept you from buying SCALE)
5. I was most surprised at….. (what was most surprising about SCALE, Ryan, or the company)
6. I think you should buy SCALE if….(what kind of person should buy SCALE?)
Note: By submitting this video you agree that it may be used in whole or in part on social media, our website, or other marketing materials.