SCALE is the culmination of my 20+ years of experience in the restaurant business. Together, we are going to transform your business into everything you have always dreamed of for your restaurant. Get ready to start the journey!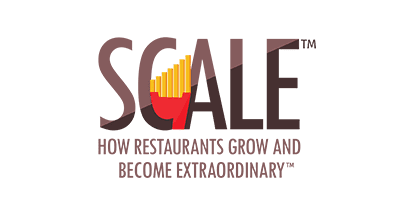 Course Details
Course Fee: 2 easy payments of $547/month
Level: From Beginner to Advanced
Setting: Online
Content Length: 15+ hours
Completion Time: Unlimited
Money Back Guarantee
If you don't absolutely LOVE SCALE, simply email us (within 30 days) with documentation that you did all the assignments and work and we'll give you a full refund. No questions asked!
What You'll Get:
Mastery Level Restaurant Bootcamp
8 Modules and quizzes
Coach Feedback
Access to Private Members Only FB Group
2 Workbooks over 100 pages
27 Reference Guides
77 Video Lessons
You Will Also Receive the Following:
Rocket Fuel Group Coaching – 12 weeks
Ghost Kitchen Bootcamp
Restaurant Manager Certification for yourself
Unlimited Restaurant Manager Certification Seats for your managers